A lot of people don't know this about me, but I have a daughter that is hearing impaired. She is the cutest, spunkiest little stinker on the planet. She is very much adored by all the boys at school. You know how they say to get a boy to like you, you should play hard to get? She defines hard to get. The boys adore her because she rarely gives them the time of day. But, what the boys perceive as attitude and arrogance, is really just my daughter ignoring them because half of the time she can't hear what they say! Oh well, it works for her and she will never be short of boyfriends growing up!
When you have a child that is hearing impaired, it opens up a whole new world of sensitivity and carefulness. Being a big fan of electronic devices, I am always on the look out for earphones that will protect my children's hearing.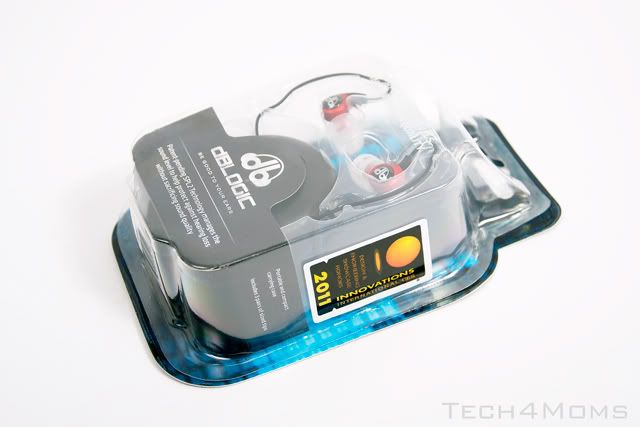 DB Logic, a global leader in headphone and earphone technology,  has just introduced these awesome new headphones for kid and teens. They boast SPL2 Technology, which is the only audio product that reduces users' exposure to sound-wave pressures by limiting kids to hearing 85 decibels.
Though limiting the pressure, SPL2 technology carries the clear sound you want to hear without distortion, clipping, or interference, by modifying the original sound wave while closely matching the original profile. Translation? They meet Occupational Safety and Health Administration and European Union  guidelines, and you can still hear really, really well.
Plus, they come in this awesome little case. 🙂
DB has made both headphones and earphones with SPL2 Technology. We had the opportunity to try out the earphones which retail for $34.95 and come in six different colors. They also come with three different sized eartips that will ensure a snug fit and reduce surrounding noise.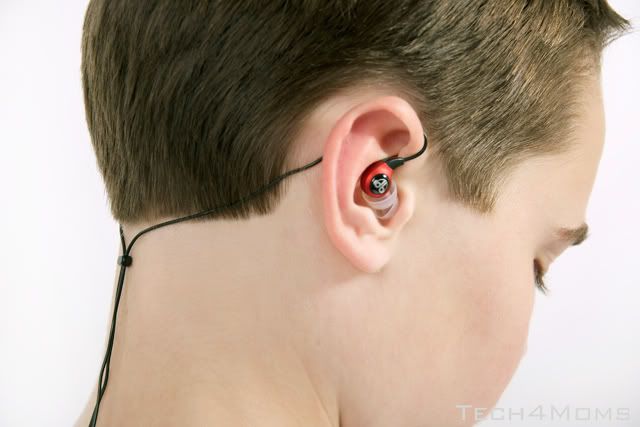 I had my son tryout the earphones and loved them. Plus he has short hair, so they were much easier to photograph. 🙂
You can wear these headphones the traditional way, or you can wear them wrapped behind your hear and at the back of your neck. I tried this way myself and was surprised at home much more comfortable earphones are worn this way!
Another thing I love and appreciate about these earphones is that they require no batteries to work. We have a pair of large headphones that we never use because I get so tired of changing the batteries.
Overall, I was very impressed with these headphones! When I consider the long term effects of hearing loss I am so thrilled there are now headphones and earphones on the market to protect our kids ears.
And don't worry. Your little girls will grow up and still have lots of boyfriends. 🙂
To learn more about DB Logic and SPL2 Technology go here. To check out DB Logic headphones go here, and if you are interested in applying SPL2 Technology to a pair of earphones or headphones you already have, check out the SPL2 Adapter here.
This post may contain affiliate links, which means I receive compensation if you make a purchase using the links.
Comments
comments