Last year, just after Christmas, my husband and I decided to take a night off from cooking and hit our favorite family pizza restaurant with our kids.
Think trendy with padded ice cream parlor chairs and polished concrete floors.
The kids were high from the post Christmas gift extravaganza, and my husband and I were just trying to make it two more days until school resumed.
As the meal finished we were all feeling content and full, then suddenly the sound of every parents post Christmas nightmare rang through our ears.
Crack!
My son, who had snuck his brand new ipod touch inside the restaurant, dropped it facedown on the concrete floor.
You know that sound, don't you. Chances are you have dropped your cell phone before, and sighed relief that thank goodness once again no damage had been done.
Not this time, my friends.
Three hairline cracks, and a completely shattered button sent my boy into a fit of sobbing hysterics.
Not my favorite family meal.
My son spent over three weeks begging for a new ipod touch before he realized he was just going to have to live with the consequences. We covered the ipod with a case that hid the button and put a clear plastic seal over the cracks.
In the meantime I asked several friends for a referral to someone that repaired cracked electronic glass, but was only rewarded with nightmare stories of using mall based fix it shops that did poor repair jobs.
It wasn't until just last month that I heard about a new repair store just north of where I live, called iQue Repair.
Based out of Utah, but serving customers all over the world, iQue is a new company that specialized in fixing broken, damaged, and dirty iphones, ipods, and ipads. They can even service laptops and other phone brands as well.
This is Ben, KC, and Morgan. These guys know their stuff. KC let me watch as he took my son's ipod apart, gave it a full cleaning, and fixed the glass in less than twenty minutes.
Even though my phone was done, I stayed well over an hour listening to these hilarious guys tell me tales of past phones they have fixed. My favorite was a girl who lost her phone late one evening and discovered it six months later after an entire season of snow had thawed.
Yeah, they fixed it.
The best thing about these guys is they are fast. They offer same day service, and mail in customers usually have their repairs returned within just a few days. The waiting room at iQue is comfortable, and a giant flat screen TV is avaiable for your entertainment while you wait. I just may have watched an episode  of Swamp People while I was there. Man, I love that show.
While waiting, you  can also browse the awesome selection of affordable accessories. Check out these Angry Bird cases for only $10!
They also sell chargers, headphones, car accessories, and can order anything you want that they don't have in stock.
Here's one of my favorite new accessories on the market…
You can totally change the color of your iPhone 4 or 4S! These little plates replace the back and front, giving your phone much more personality.
I almost had them put the pink on my husbands phone. He would totally love that.
Ready to see the before and after with my son's ipod???
Here's the screen just after KC removed it:
And here is the after: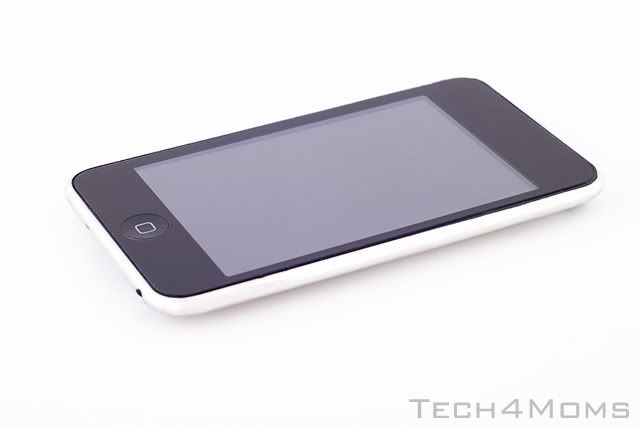 No, that is not a new ipod, I swear! It really looks that amazing.
Here's the other cool news… KC of iQue Repair is sponsoring a giveaway! One lucky reader can choose a free mail in or drop off repair, OR a free ipad2 smart case!
Niiiice!
Just leave a comment below to enter. Contest ends Thursday, December 8th at midnight.
In the meantime, be sure and check out iQue Repair online, or call 801-508-iFix to get a free quote on your device repair. iQue is located in Murray, Utah, and will be opening a new store in Orem, Utah soon. Thanks KC for letting me feature your awesome new store and for fixing my son's ipod!
This post may contain affiliate links, which means I receive compensation if you make a purchase using the links.
Comments
comments