I want to be a better baker. I went to William Sonoma a few years ago and bought all these fancy baking cookbooks. You know, the kind where you need to order foreign ingredients online, and to bake one loaf of bread the yeast needs to rise and be pampered for sixteen hours straight.
I am pretty sure I have never been pampered for one hour straight, let alone sixteen.
Needless to say, the books have remained unopened. The desire is still there, and maybe one day I will follow through, but right now I recognize my time just doesn't permit baking with ingredients I cannot even pronounce, let alone find in a store.
Sometimes people do the same thing with photography.
They start out with a cute little compact camera, and decide to make the jump to a DSLR. The goal is to take better pictures and understand more about photography, but years later they are still shooting on auto and taking the same quality photos they got with their much smaller and cheaper counterparts.
I am not the type of person to tell you never learn more about photography. I have such a huge passion for photography that I love it when people ask me questions, or tell me about a class they took to learn more about it. At the same time I get that it's not everyone's thing. Sometimes you just want to buy a nicer camera and take nicer pictures with no strings attached. You need a camera that will take better photos, without having to pay for online courses teaching you terms and settings you know you will never understand.
I want to help find you that camera.
So, I contacted FUJIFILM, and asked them if I could try out the FUJIFILM HS20EXR. If you want better photos, but don't have time to learn all about photography, this is the camera for you.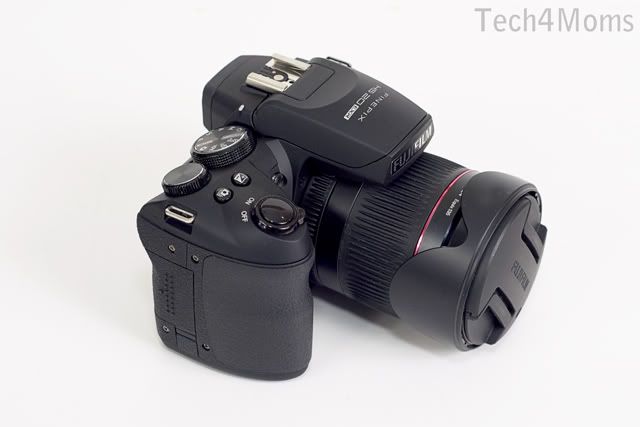 Here's what I love about this camera. It has the same cool look of a DSLR, but you don't have to deal with changing lenses. It has similar buttons and features, but it's a much easier camera to navigate than most DSLR's. If you want to take better photos and have more control over things like exposure and focus, this is such a great camera. You can still adjust the aperture or shutter speed, but you can also skip all that and just select picture scenes.
Let's take a look at the selection dial on top of the camera. By selecting SP1 or SP2, you can choose from a vast variety of scene situations in the menu, telling the camera what type of situation you are shooting. Snow, sports, portraits, nighttime; there is even a selection for photographing pets! By selecting a specific scene, you are  still able to shoot on auto but the settings are more appropriate for the situation, and the results are better! The camera does all the work for you.
I know many cameras already offer sports or portrait settings, but with this FUJIFILM camera you have many more specific scene selections and Real Photo technology backing up your photos.
Some of my other favorite features of this camera are:
-Shoots high quality HD movies at 1080p
-Incredible zoom lens of 24-720mm  (720mm? Holy crap that is far!)
-Advanced anti-blur and image stabilization
-16 megapixels
-Shoot raw, j-peg, or raw and j-peg files
-Motion panorama feature that shoots and instantly pastes together images up to 360 degrees
-Face detection, recognition, AND pet detection
-And so much more that I didn't have time to try out because I have four children and they said if I take any more pictures of them they are going to bury my camera in the sandbox.
Besides being a good looking camera, the FUJIFILM FinePix HS20 also has a 3 inch LCD monitor on the back that can flip and rotate for better viewing.  I love shooting from my kids perspective on the floor and this totally saves me from laying down on the ground.

So now you have seen what the camera looks like, let's see it in action. Three of my four kids play ice hockey so I brought this Fuji camera along with me to our latest practice.
This first shot I turned the dial to one of the SP settings for snow. The camera exposed the scene perfectly, no underexposure like you typically see in an overall white scene.
In the next few shots I put the camera setting an EXR auto. Think of an auto setting with a kick. EXR CMOS technology gives your photos an extra boost of sharpness, clarity, and ultra low noise even with an iso setting of 1600.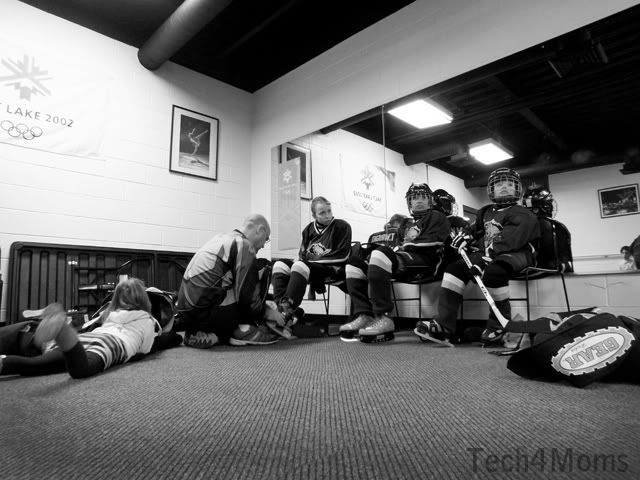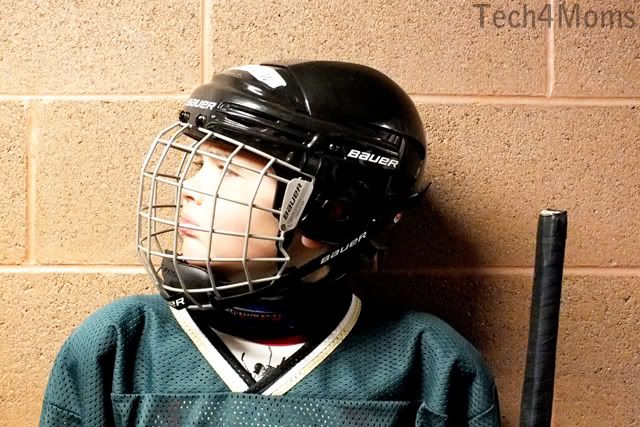 I did not expect these photos to turn out at all. This concrete tunnel to the rink had no natural light, and very poor lighting above.
Here's with the camera set to the sport setting.  I was really putting this camera to the test shooting fast paced sports with no natural lighting.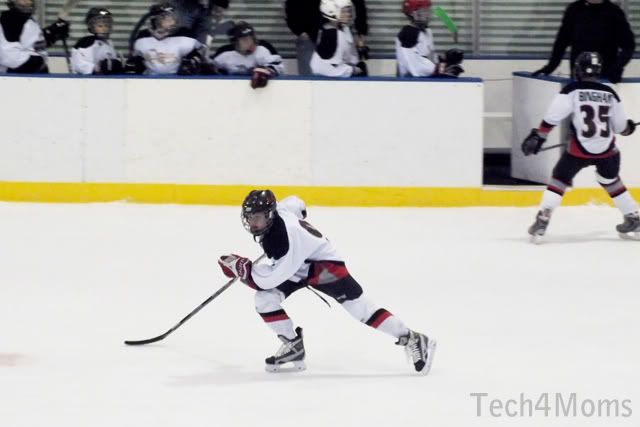 Here's a few more on the EXR mode. I loved how the color came out crisp and sharp and didn't require any post editing.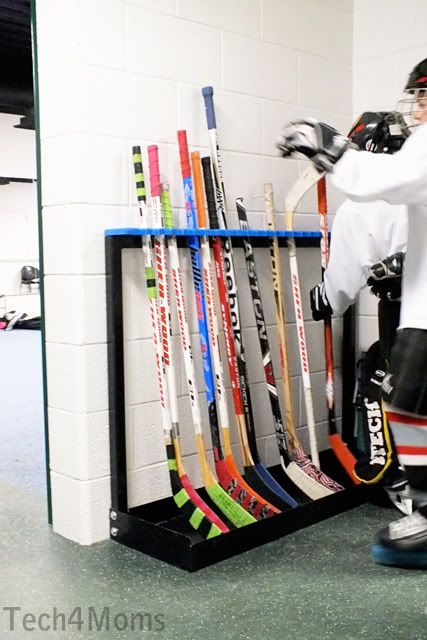 My absolute favorite feature of this camera is the panoramic setting. You can select 180, 240, or 360 degrees. All you have to do is push the shutter and pan the camera along whatever scene you want to capture. The camera pieces the shot together and saves the photo instantly. No more piecing photos together later in Photoshop!

So are there any negative aspects to this camera? I found a few. First, the camera does not have a rechargeable battery. If you keep lots of AA's on hand you will get along just fine. Second, the viewfinder is digital so it takes some getting used to. And third, the camera name is not cool. Fuji, you have got to come up with better camera names. There are just way too many Fuji camera's toting the FinePix name. How about Uber Cool Shot? Or how about The Blog Hog?
Actually, maybe FinePix isn't so bad.
Overall, I was very impressed with this camera. It is a fabulous camera for someone who wants to take better photographs but doesn't understand, or have time to learn, the basics of photography. The list price of this camera is just under $600, but I noticed Amazon currently has it on sale for around $330. That is a fabulous price for this camera.
Special thanks to FUJIFILM for loaning me this camera. It was so fun to play with a camera that was not only easy to learn to use, but also boasted some of the lastest camera technology! To learn more about FUJIFILM camera's go here.
Now, let's get down to the real business.  Who is going to teach me how to pronounce focaccia? My William Sonoma cookbook doesn't have a pronunciation guide, and it really sounds like a bad word to me.
This post may contain affiliate links, which means I receive compensation if you make a purchase using the links.
Comments
comments