If you have purchased an iPad, most likely you have asked yourselves the same questions over and over again. Should I let my teenager touch it? Should I let my two-year old carry around this electronic device costing $500 or more? Should I let my eight-year old son bury it in the backyard to see if it increases in value over time?
PC users, don't answer that last one.
I have an iPad. I have kids. The two rarely collide. I just don't trust my kids to not drop it on the floor, cracking the glass of my absolute positive favorite form of entertainment. (Hey, Hulu+ totally rocks on the iPad!)
I have never let my kids play with it much… until now. You see this super cute gal named Laura has a baby.
(Oh, I was referring to her iPad, but she had a real baby too.)
Laura realized that the iPad could potentially be a fabulous form of entertainment and educational opportunity for babies, toddlers, and kids. So what did she do? She created the iLatch.
The iLatch is a case that fits both the iPad and iPad 2. Here's what sets it appart from most iPad cases… it has two unique clips that rotate and clip onto multiple surfaces. Priced at $49.99, the iLatch is made of durable white leather and even has a mesh back pocket for ear buds. Or, if you're like us, you constantly carry around individual electronic cleaning wipes to get rid of all those fingerprints. Now you have a pocket just for those!
The iLatch can be used on a stroller, pack and play, restaurant chair, car headrest… whenever you are on the go.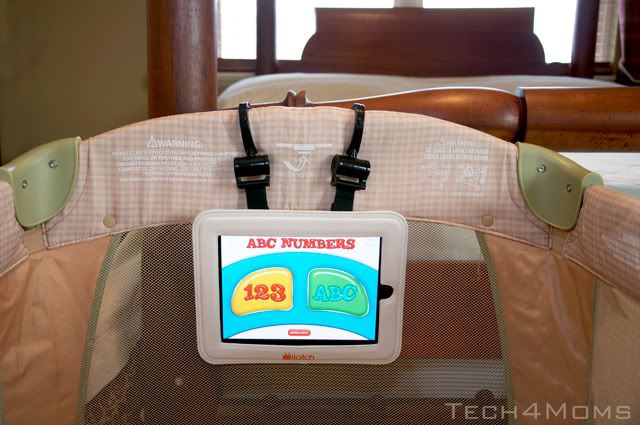 The velcro straps are removable, and the padded case is the perfect protection for kids. We even let our three-year old try out a game on the iPad without feeling like we needed to hover over her.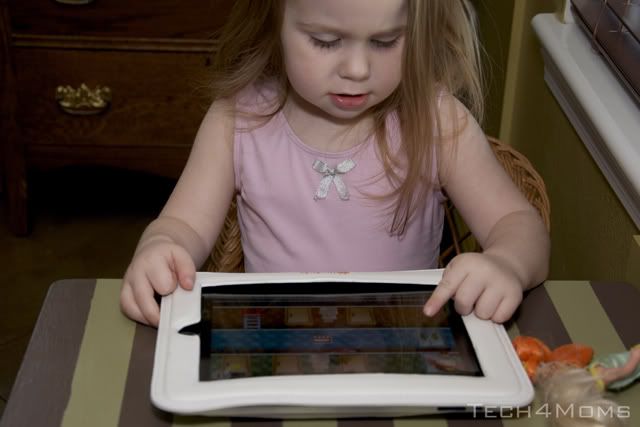 I know the iLatch is intended for kids, but I must say I am loving it for myself as well! I discovered the clips fit perfectly inside my kitchen cupboards.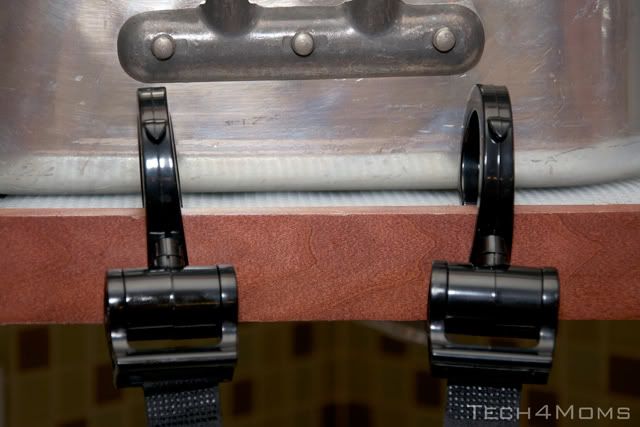 I recently had to bake 12 mini cakes for my son's school class and it was the perfect way to catch up on my favorite shows while I cooked.
Love it!
If you are just dying to pick up an iLatch, Laura has created a promo code just for Tech4Moms readers! Just enter techmom when checking out to get 25% off. Right now orders over $25 get free shipping too!
A special thanks to Laura for letting me try out the iLatch! You can learn more about the iLatch by going here. You can learn more about Laura and her amazing adventure in making this idea a reality by visiting her blog here.
This post may contain affiliate links, which means I receive compensation if you make a purchase using the links.
Comments
comments