My husband has an iPhone 4 and I have an iPhone 3GS.
(I could write a billion posts on how uncool it is that he always gets the new phone and I get his hand me downs.)
I love my iphone. We are kindred spirits and I never thought I could live without it.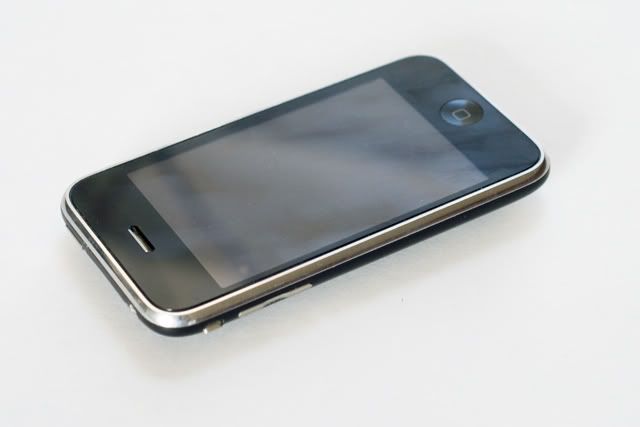 Then, for some bizarre reason the cell phone tower gods decided to punish me for my gluttony, and all of a sudden the cell reception in my home was unbearable.
My husbands phone still ran strong. Five bars, anytime, anywhere.
Why are you punishing me AT&T???
So I made a move. A move so bold no other iPhone user has gone there before!
I switched to Cricket.
Yes, you heard me right.
"If I am going to change my phone," I cried, "I want the cheapest one out there!"
(With a slide out keyboard and pretty slim white design of course.)
Here's what I brought home: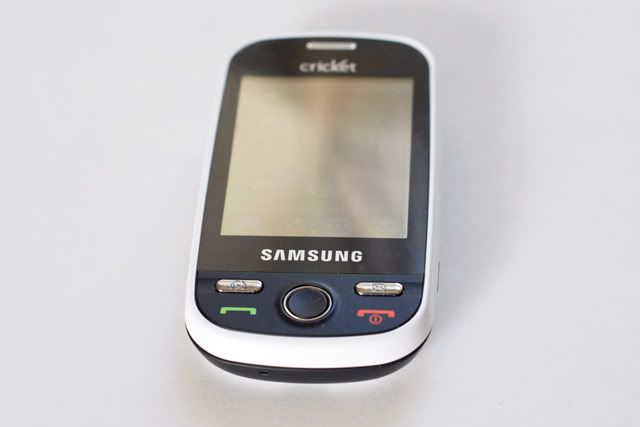 Now in my defense I really did try to love this phone. And I think I just might have let things be if it weren't for the fact that the reception with this phone was just not much better.
Noooooo!
For twenty nine days I tried to be a happy person. I really did.
(Why twenty-nine? Because you have to return a cricket phone within 30.)
So on the thirtieth day I threw my Cricket back in the mail, and crawled back to AT&T.
The shame! The humiliation!
"Buy a newer phone!" They cried, when I whimpered over the line.
So I decided it was time for a new phone. BUT, I did not want to crawl back to the iPhone. I have heard so many good things about other phones on the market, I decided to give someone else a try.
I know, scary stuff my friends.
So what did I go with in the end?
The Samsung Focus Flash!
This is a lovely phone my friends!
The phone is actually lighter and smaller than the iphone 4S, but has a larger display at 3.7 inches. It boasts a 5 megapixel camera and flash, and like the iPhone 4 it has a front  facing camera as well. Unlike the iPhone, the Focus Flash has a dedicated shutter release, located on the right  side of the phone.
I love that this phone has a physical home button. As you can see below, the Focus Flash also has a back button. I have never had that on a cell phone before, and I love the option of clicking one button to return to the last thing I was doing.
The left side of the Focus Flash has buttons for adjusting volume. The speaker on this phone rocks! It's much louder than my 3GS.
Another one of my favorite features is the super sharp screen. Made with an AMOLED screen, this phone has a much sharper image and saturated color than the iPhone.
Powering this petite Petite phone is a single-core, second-gen Snapdragon clocked at 1.4GHz. You are going to hear an awful lot about Snapdragon very soon! Snapdragon is the processor of the phone made by Qualcomm.
I do have one down side with this phone… the Windows 7 Marketplace just does not compare to the App Store. It improves daily, but some of my favorite apps still aren't available yet.
Overall, I really love this phone and am so glad I made the switch. As a die hard Apple fan I must say it was hard to do! But, I have found that I really prefer this interface, and love the overall aesthetic feel of the phone.
Also, if you are still not a smart phone owner, the Focus Flash is a great phone to start with. Right now Samsung is offering it at just .99 with a two year contract. Just last month the price was much higher. I would totally suggest giving this phone a try before you pay $200 or more for a comparable smart phone.
Thanks Microsoft for letting me try out the Focus Flash! I love it and plan to continue using it!
This post may contain affiliate links, which means I receive compensation if you make a purchase using the links.
Comments
comments